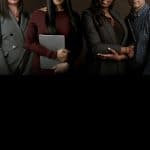 Mental Health Care Careers With Purpose
We know that mental health care jobs are more than careers, they are missions.
When people choose careers in mental health, they do it because they care about their impact on the world. So do we. That's why we're assembling the very best team for both telehealth and in-person care. Are you ready to change lives together?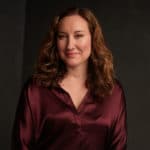 Why LifeStance?
Explore just a few of the reasons why you should bring your talents
to LifeStance.
Impact
Everyone at LifeStance makes a difference. No matter where you are in your mental health care career, your work helps improve the health of individuals, families, and communities.
Growth
We have experienced exponential growth each year since our founding, and we're just getting started. When you grow your mental health care career with LifeStance, you know you're going places.
Balance
From telehealth psychiatry jobs to remote corporate positions to in-person work options, LifeStance offers ultimate flexibility. Plus, people in clinical mental health care jobs enjoy balanced case loads.
Benefits
We offer a full suite of benefits, including health/dental/vision/life insurance, 401k (with match), annual stock award for clinicians, paid parental leave, continuing education, and more.
Explore Our Career Paths
At LifeStance, we pride ourselves on offering flexible and effective solutions to our patients by offering a diverse range of expert providers. Discover the departments that work to provide patients with the customized care they need.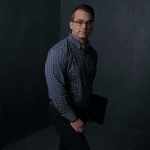 States Where LifeStance is Hiring
As a leading behavioral health care provider, we have 300+ offices, are hiring in 33 states, and are growing rapidly. We deliver personalized, data-driven and comprehensive care to help patients stay healthy and employ psychiatrists, advanced practice nurses, psychologists and therapists.
Career FAQs
Careers in mental health include Clinical Psychiatrists, Clinical or Counseling Psychologists, Neuropsychologists, Psychiatric Nurse Practitioners, Marriage and Family Counselors, Substance Abuse Counselors, Clinical Social Workers, Licensed Therapists.
The highest paying mental health jobs include Psychiatrists, Counseling Psychologists, Clinical Psychologists, Clinical Social Workers.
While it is possible to work in mental health with a high school degree or GED, you will most likely need a Bachelor's Degree and in some cases a Master's Degree. An internship may also be required for some careers.
While many positions will require a degree, the mental health industry is a growing field and there are jobs for those without degrees, like Psychiatric Aides, Nursing Assistants, Caregivers, Case Workers.
A career in mental health can be very rewarding, and it might be right for you if you are passionate about helping people, open-minded, able to empathize, and prepared to work hard.